Main content starts here, tab to start navigating
Hong Thaimee
Thaimee Love
When Hong Thaimee's Thai restaurant in New York City closed, it was heart-breaking for her and her legions of devoted customers. Happily Hong is making those homestyle Thai flavors available again with the newly-launched Thaimee Love sauces and meal kits.
Thai Home Cooking
Fifteen years in the making, the sauces and meal kits from Hong Thaimee simplify the daunting task of creating a balanced and beautiful Thai dinner at home.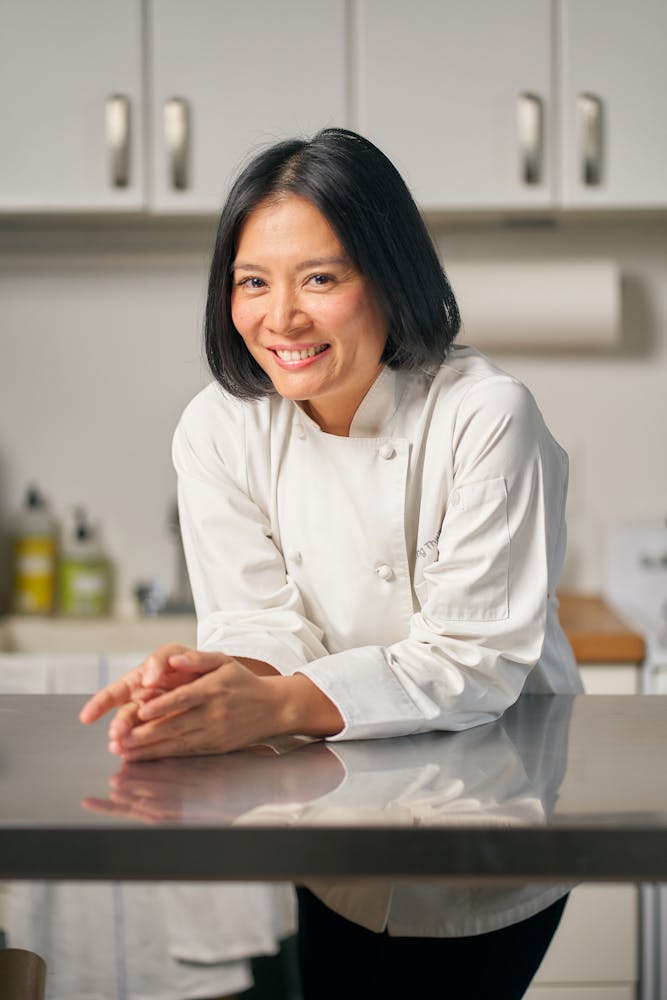 A Conversation With...
Hong Thaimee
When did you know you wanted to share your Thai heritage through cooking?
Since I was very young, it's been in my heart to share my heritage and act as a bridge between cultures. My family was part of an international exchange program. We frequently welcomed people into our home to share food and culture and, when I was 17, I was a foreign exchange student in Portland, Oregon. When I moved to the US in 2006 to pursue a culinary career, the idea began to take shape more clearly—now in 2020 I'm finally able to realize this dream.
What was your most memorable food experience when you were growing up?
When I was a little girl, my father used to take me to the market in Chiang Mai on the back of his scooter. He would always stop at the laab stand to buy the raw seasoning, which we would bring home to cook. The smell would permeate our entire house while we eagerly awaited dinner. Now, every time I eat laab I can hear my dad's voice telling me how to roll the sticky rice to dip, or how to pair it with vegetables and herbs from our garden. The laab in my product line is a blend of 13 spices and herbs, and the fragrant aroma always brings back memories of my childhood.
What was your first entrepreneurial endeavor?
I've always been very entrepreneurial. In high school, when I was captain of my cheerleading team, I wrote a business proposal and got a local bank to sponsor us.
What has been your biggest challenge and how did you overcome it?
The biggest challenge was when I lost faith in myself. I hit a low point after the closing of my first restaurant and had to learn to love myself after losing my dream. I turned back to my passion—cooking and serving people—and that re-ignited my fire and zest for life. Thaimee LOVE is what came out of this journey of self-discovery and I can't wait to share it with the world!
Who is your angel and why?
I consider my angels to be the guests I've served over the years who have spontaneously shown love back to me—often at moments when I've needed it the most. One time at my restaurant Ngam, I started speaking with a table of guests dining in the back; they said they came to honor a friend who recently passed away because Ngam was her favorite restaurant. Another time I hosted a cooking class in Mauritius, and on my way home I bumped into a little girl at the airport who had attended. She handed me a picture she had drawn of me, and said she wanted to grow up to be a chef. I've kept it to this day.