Main content starts here, tab to start navigating
Sana Javeri Kadri
Diaspora Co.
Sana Javeri Kadri's spice company Diaspora Co. is arguably one of the most influential sustainably-sourced brands today. It all began when Sana wanted to make the late-2016 turmeric latte trend more equitable and rooted in its cultural origins by sourcing turmeric from a small family farm in India.
Single Origin Harvest Spices
Switching from mass market spices to Diaspora Co. spices is like switching from a Schwinn bike to a Ducati motorcycle.
Photo Credit: William Mullan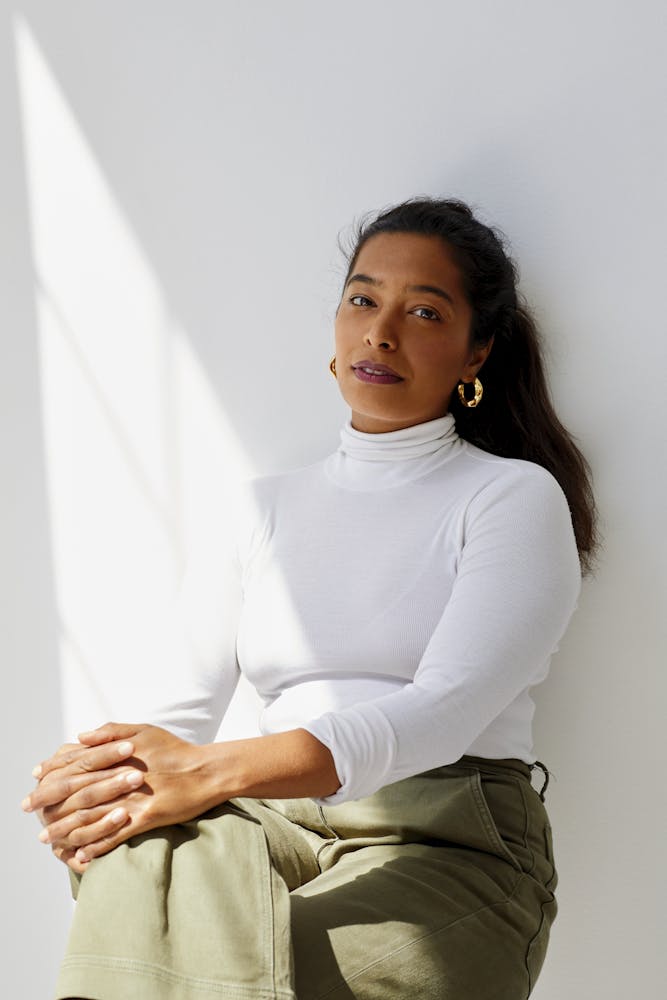 Photo Credit: Aubrie Pick
A Conversation With...
Sana Javeri Kadri
When did you come up with the idea for Diaspora Co.?
I've worked in the "good food" world in some capacity since I was 17, but it wasn't until 2016 [when I graduated from college] that I noticed that global food supply chains were not set up to be equitable or delicious. The "ethnic" food aisle looked straight outta the late 80s and didn't serve me or folks that looked or cooked like me. Most foods on grocery store shelves from my home, India, were badly sourced, stale and definitely a bad deal for the farmers who grew them. It was so disappointing.
I started Diaspora Co. with Pragati turmeric sourced from the beautiful Kasaraneni family farm in the hopes of making the late-2016 turmeric latte trend a lot more equitable and rooted in its Indian cultural origins. We've grown and grown from there!
Where do you source your spices?
We work with 12 small family farms across India and their 250+ laborers. We choose partners that are values-aligned around sustainability, equity and regenerative agriculture! Choosing a partner farm takes anywhere from two months to two years—we're willing to wait to work with the right farm for the right spice, or invest in them until they can get there!
How do you find your partners?
I visited Akash and his father Parameswaran's family farm based on an Instagram DM that he sent me! His work seemed incredible and his pepper was the stuff of legends. Visiting the farm was the corny, dream sequence you would imagine—picturesque, lush, committed to quality above all else. I was smitten and knew I had a long-term partner that I'd work hard to keep!
What was your first entrepreneurial endeavor?
When I was a kid, my very busy working mum often bought presents in bulk so that we always had something to take to birthday parties and such. One lonely summer day at home, I decided to sell tickets to people in every single apartment in our 30-story building, and raffle off all the presents. I earned enough to buy myself and my little brother/sidekick spicy crab-flavored instant noodles for lunch the rest of the summer. My poor mum didn't find out that I'd raffled off all the presents until we went back to school in the fall and she opened the gift cupboard and found it was empty. Oops!
Photo Credit: Gentl Hyers
Last Word
I wish for farmers to be powerful decision makers in terms of flavor, equity and culture. To be able to choose how they grow their crops, which seeds they use, who they sell to and what story gets told about their produce.