Main content starts here, tab to start navigating
Auzerais Bellamy
Blondery
Pastry chef Auzerais Bellamy set up a website four years ago to test an idea: itty bitty Blondies. She had 500 orders in two weeks and Blondery was born. Her brilliance is in applying the scale and elegance of a French petit four to a classic American dessert.
Ambitious Bite-Size Blondies
Red velvet, pecan and salted caramel, birthday cake and cinnamon sugar–like Auzerais, I love all these classics, too, especially in bite-size portions!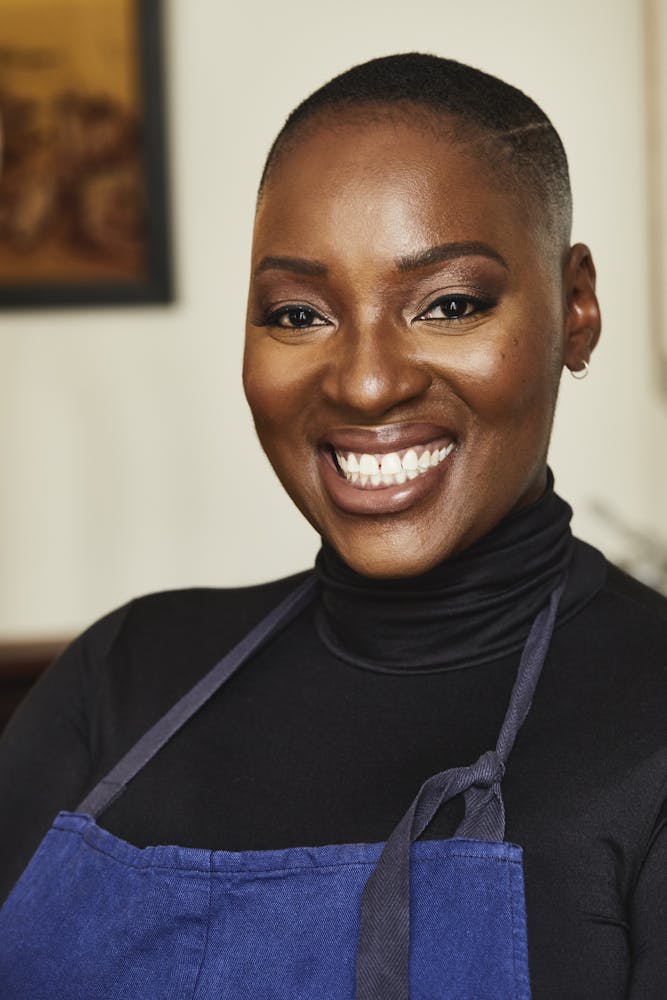 Photo Credit: Melanie Dunea
A Conversation With...
Auzerais Bellamy
When did you come up with the idea for Blondery?
When I launched a website four years ago, I sold over 500 orders in a 2-week time frame, and that's how the business started. I focused on blondies because I loved the original recipe. I live for well-done, classically-flavored dessert! The size, which is similar to classic French petit fours, was based on the need to be able to grab-and-go at large family events.
What is your creative process?
My creative process could be described as a visualization-procrastination method. I tend to visualize what I want the blondie to look like, then taste like. I typically wait until a week before the photo shoot to actually develop the recipe. I test the recipe multiple times in a day.
The first part of my method takes months and I usually immerse myself in the culture of whatever I am trying to produce or the emotion I want to provoke when someone tries the blondie. Right now I am fully immersed in Spanish baking techniques so next spring I will have something fun for everyone to try.
Do you remember tasting your first blondie?
My first time tasting my blondies I knew there was a ton of potential to capture the flavor memory of the pecan praline candies from the South.
Who is your angel and why?
My angels are the ancestors that came before me to make this life possible for me.
Did you ever consider giving up?
I have considered giving up several times but my motto is "If you want to take the island you have to burn the boats".
Photo Credit: Melanie Dunea
What was your first entrepreneurial endeavor?
My first entrepreneurial endeavor was selling lanyard bracelets in the dining room of my grandmother's restaurant, Everett & Jones Barbeque (in the San Francisco Bay area).
Last Word
My "Why" is my family, my team and myself. I believe we all deserve to work in a place where we are nurtured and that is my goal always with Blondery. My wish is to become the best version of myself and to help others achieve that for themselves.