Main content starts here, tab to start navigating
Mayssa Chehata
BEHAVE
Mayssa Chehata is a self-proclaimed sugar addict intent on bringing joy through candy. With chef Elizabeth Falkner, Mayssa makes sure that the joy isn't tempered by regret or guilt. The gummy bears have fewer calories and less sugar than most, and they taste like actual fruit—lychee, passionfruit and raspberry.
Low Sugar Sweet + Sour Bears
Why Behave? The sweet and sour bears are tasty, glossy, bouncy yet still melt-in-your-mouth and relatively guilt-free.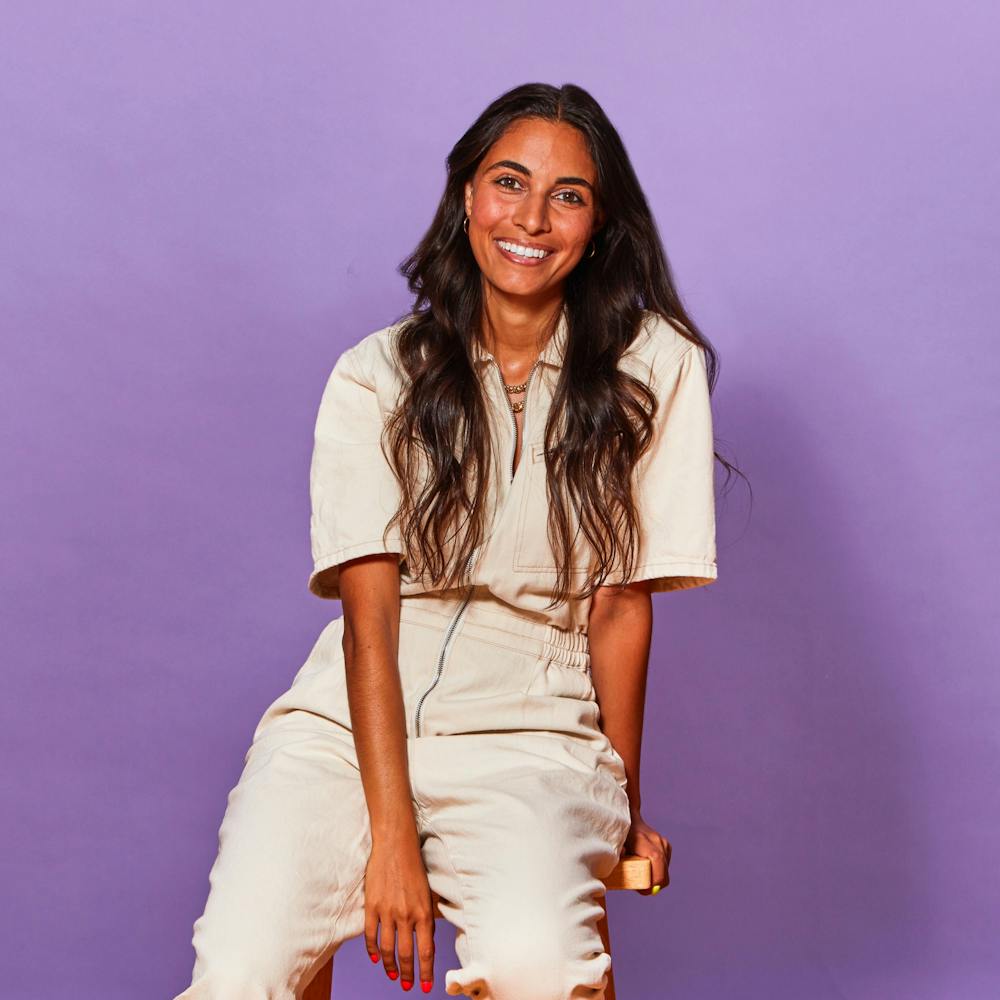 A Conversation With...
Mayssa Chehata
When did you conceive and launch Behave?
First seed of the idea was in 2017; we launched in August 2020.
Where do you create your sweet and sour bears?
Our products are chef-created in kitchens, not in labs by food scientists like most sugar candy. My partner, celebrity chef Elizabeth Falkner, and I take great care in developing our flavor profiles and making sure that we never compromise on taste. We tested over 100 flavors to land on the three we feature in our gummy bears—lychee, passionfruit and raspberry.
What was your first memorable moment eating candy?
I have such a vivid memory of the first time I had candy hearts for Valentine's Day. It was at school in 4th grade. We weren't allowed candy or junk food at home, so I was introduced to a lot of things at school or at friends' houses. That rush from those pure sugar hearts went straight to my heart, and my sugar addiction has been real ever since.
What has been your biggest challenge and how did you overcome it?
Managing the ups and downs of entrepreneurship has been the greatest challenge. I'm so emotionally invested in the company, brand and product that everything that happens within the company (both good and bad) feels like a reflection on me personally. I try to manage this with therapy and with a close group of friends who are also founders who can relate to what I'm going through and offer perspective.
What was your first entrepreneurial endeavor?
I was the re-sale queen. I was constantly cleaning out my closets (and everyone else's) and reselling anything I could at a yard sale, consignment or on eBay. My mom may still be looking for a couple items. :)
Last word
I love everyday moments that can turn your mood around. For me, that has always been something sweet—a Snickers bar after a soccer game, a bag of Twizzlers on a flight, a slice of birthday cake for a co-worker at the office. Over time, eating so much sugar started affecting me both physically and mentally. I wanted to make products that could give us something to smile about without that sugar crash and guilty feeling that comes with indulging, especially as we get older and more health-conscious.