Main content starts here, tab to start navigating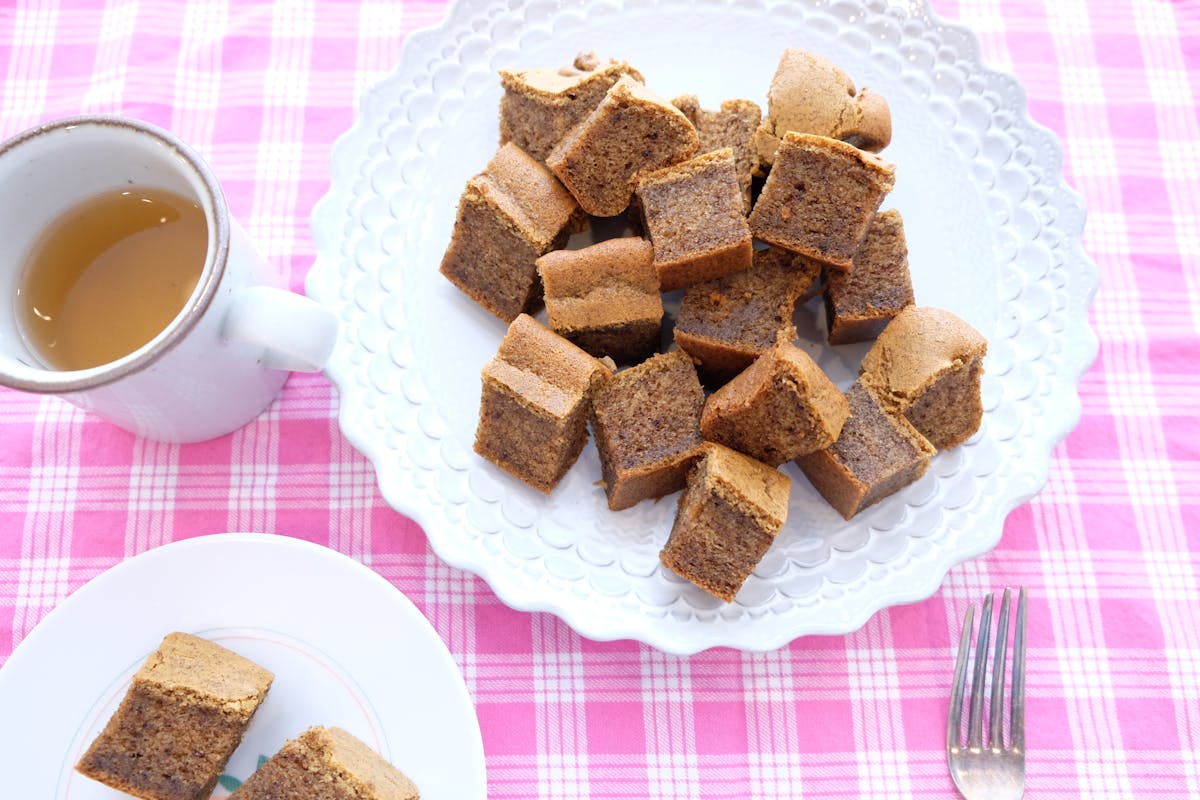 Sanyukta Bharatam Masala Chai Butter Mochi
By Kiki Aranita
INGREDIENTS
2 tablespoons or 20g Sanyukta Bharatam (The Chai Bar's Classic Masala blend)
8 oz cream cheese
2 cups granulated sugar
1 tablespoon baking soda
1/2 tablespoon vanilla extract
1 stick butter (1/2 cup) softened
3 large eggs
1 cup whole milk
1 can (13.5 oz) coconut milk
1 lb box Mochiko sweet rice flour (Koda Farms)

1. Preheat the oven to 300 degrees (if you have a convection oven, 275 degrees).
2. Grind the masala tea blend into a very fine powder in a coffee or spice grinder.
3. In a stand mixer, beat the cream cheese with the sugar, baking soda and vanilla.
4. One by one, add the rest of the ingredients in order, pausing in between Ingredients. Add the mochiko slowly and mix at medium speed until the rice flour is incorporated and no lumps remain.
5. Pour the batter into a 10-by-12-inch baking pan lined with parchment paper.
6. Bake for 1 hour and 15 min in 300°F oven.
7. Test the butter mochi by sticking a chopstick in. If it comes out clean, it's. done!
8. If not, pop it back in the oven for 5 to 10 minutes.
9. Let cool for 15 minutes, then cut into brownie-size squares or cake slices.
10. Serve warm, with ice cream
11. Do not refrigerate leftovers! Keep them in an airtight container at room temp for 2 to 3 days.